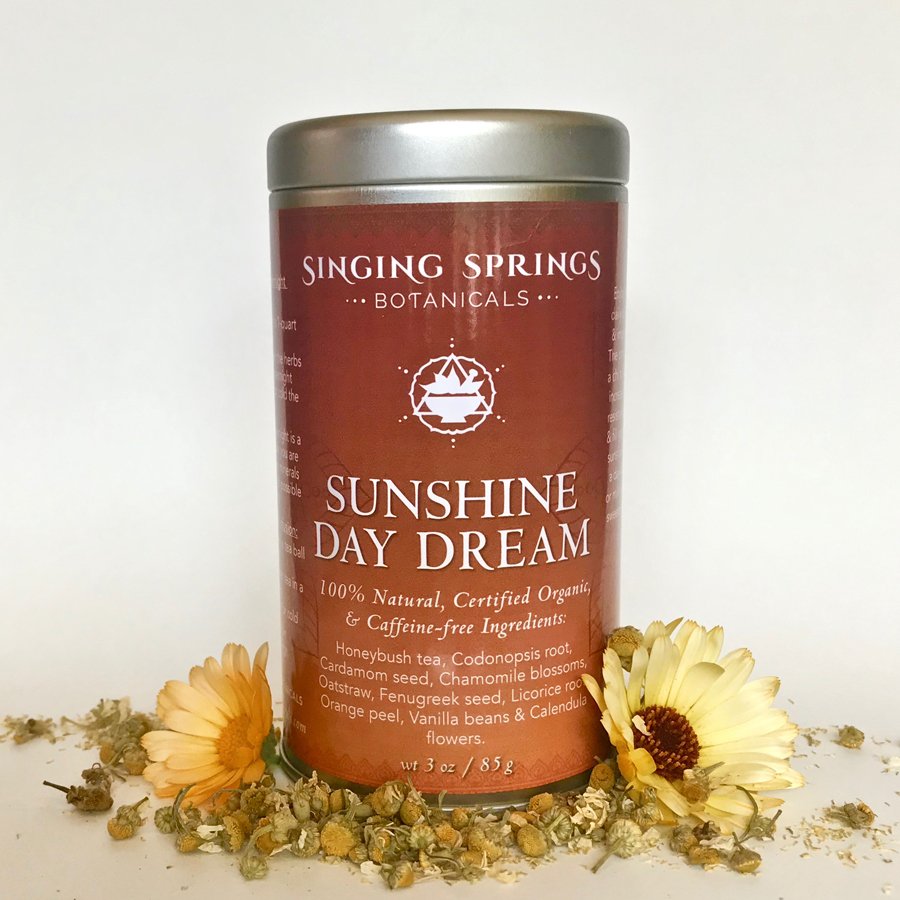 SUNSHINE DAYDREAM TEA
Description
Enjoy this bright and cheery blend daily to increase overall energy and to improve general well-being. The primary herb Codonopsis is a chi tonic and adaptogen know to increase vital energy and improve resistance to stress. Fill your cup and fill your day with the energy of sunshine and the pleasant calm of a day-dream. Add cream, milk or milk substitute and your favorite sweetener for an even dreamier cup!*
This tin of tea makes approximately 31 cups of tea.
Handcrafted with:  *Honeybush tea (Cyclopia intermedia), *Codonopsis root (Codonopsis pilosula), *Cardamom (Elettaria cardamomum), *Chamomile (Matricaria chamomilla), *Oatstraw (Avena sativa), *Fenugreek seed (Trigonella foenum-graecum), *Licorice root (Glycyrrhiza glabra), *Orange peel (Citrus sinensis), *Vanilla beans (Vanilla planifolia) and *Calendula flowers (Calendula officinalis) (*Certified Organic)
*The above statements have not been evaluated by the Food and Drug Administration. These products are not intended to diagnose, treat, cure or prevent any disease.