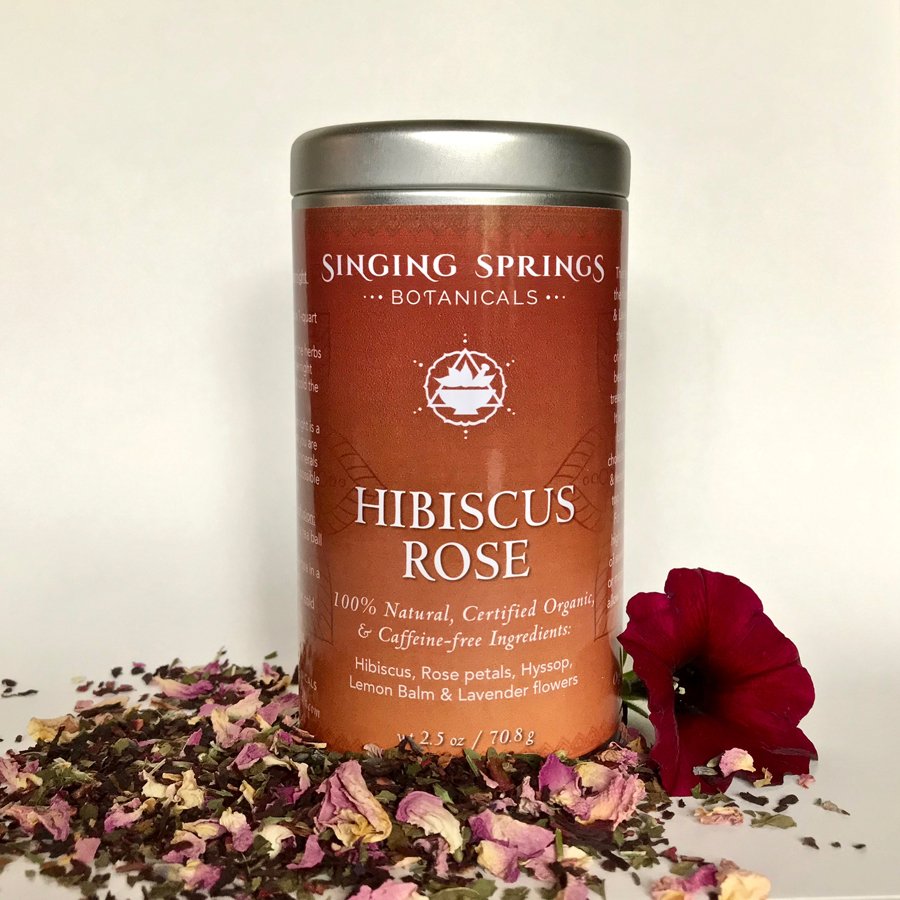 HIBISCUS ROSE TEA
Description
This tea delights the senses as the floral aroma of sweet Roses and Lavender flowers mingle with the thirst quenching tartness of Hibiscus and Lemonbalm. The beautiful Hibiscus flower has a treasure trove of health benefits. It is know to help reduce high blood pressure and lower high cholesterol. It is rich in antioxidants and may lessen feelings of anxiety. On top of that, it tastes incredible. For the best flavored tea we highly recommend you add a bit of sweetener. Cane sugar, agave or maple all soften the tartness of the hibiscus and allow the more subtle floral notes to come forward.*
This tin of tea makes approximately 36 cups of tea.
Handcrafted with:  *Hibiscus (Hibiscus sabdariffa), *Rose petals (Rosa damascena), *Hyssop (Hyssopus officinalis), *Lemon Balm (Melissa officinalis) and *Lavender flowers(Lavandula angustifolia) (*Certified Organic)
*The above statements have not been evaluated by the Food and Drug Administration. These products are not intended to diagnose, treat, cure or prevent any disease.